OLHA study days take place in the spring and autumn. Each focuses on a particular aspect of Oxfordshire's history, with two or three illustrated talks in the morning and a guided walk, tour or exhibition in the afternoon. Study days are open to anyone and the cost is around £10-14 per person.
The next OLHA study day will be in Chipping Norton on Saturday 18 May 2024. Further details will be available nearer the time.
We really need a study day organiser! And we would be very glad to hear from anyone who might be interested in helping out. The role is not onerous, and there is plenty of support from other OLHA committee members. If you think you might be able to help, please contact OLHA chairman Christopher Fance on chair@olha.org.uk, 01608 674207. Thank you.
Previous study days have included (click on title for further details):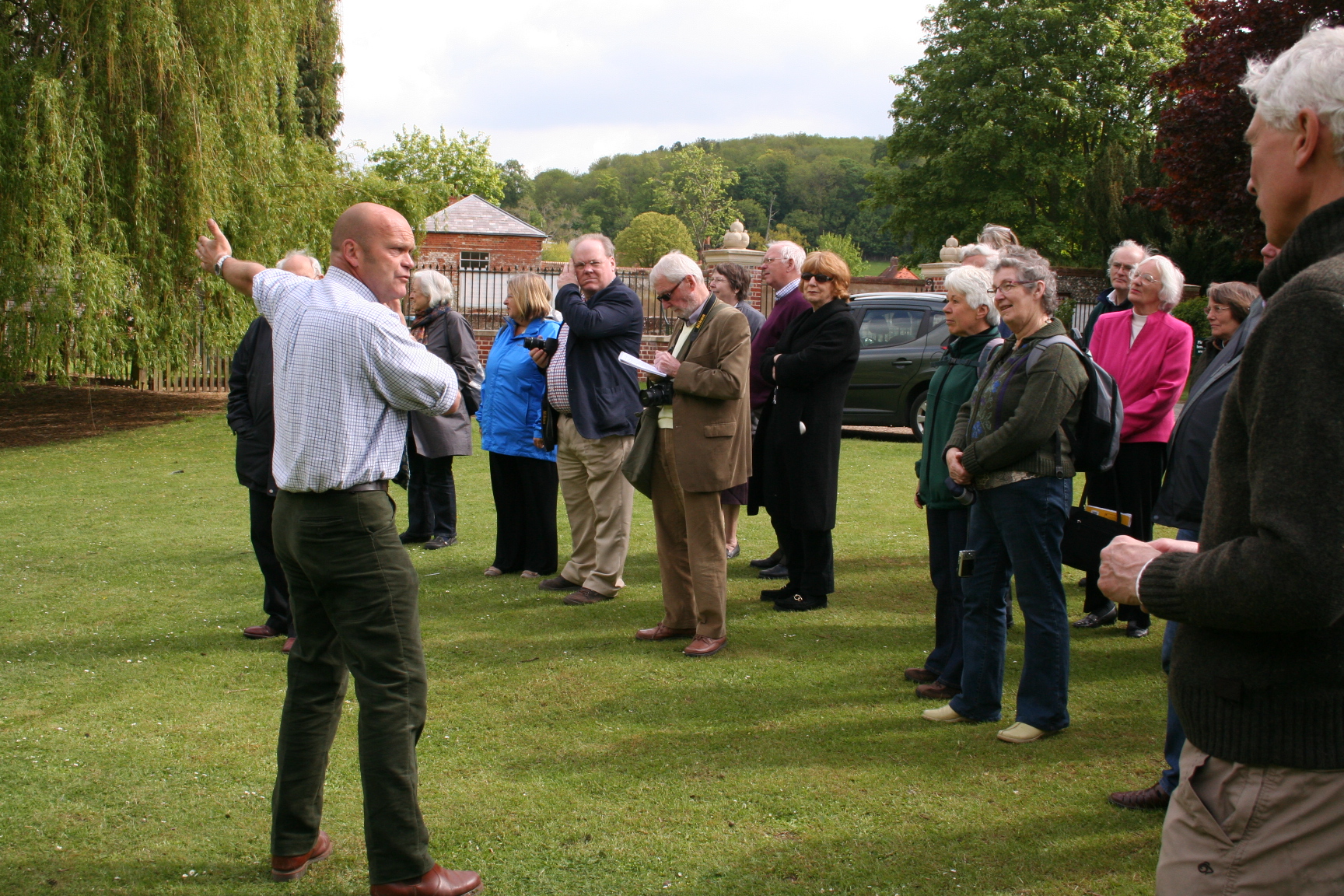 A history of Oxfordshire shops and shopping, in Bicester, November 2023
The history of garden design in Oxfordshire, at Rycote Park near Thame, May 2023

Oxfordshire: World War Two at Home, in Bampton, May 2022

The Importance of Henley and the River Thames, in Henley on Thames, November 2021

[In May 2021 we held a study meeting (and our 2021 AGM) by Zoom, at which historian Malcolm Graham gave a talk on Removing nuisances and creating prospects: 250 years of the Paving Commission in Oxford. In November 2020 we held a study meeting (and our 2020 AGM) by Zoom, at which historian Stephen Barker gave a talk on Oxfordshire during the Second World War. Our May 2020 study day was cancelled.]
Using manorial documents for local and family history research, at New College, Oxford, November 2019
Wychwood, the forest then and now, in Shipton under Wychwood, May 2019
Wallingford and its Castle, in Wallingford, November 2018
Enclosure: Reform and Rebellion, in Islip, April 2018
Witney, Wool and Wesley, in Witney, November 2017
A Village in the Vale, in Stanford in the Vale, May 2017
Focus on Thame, in Thame, October 2016
Bodleian Library Resources for Oxfordshire Historians, at the Weston Library in Oxford, May 2016
The People of the Oxfordshire Canals, in Banbury, November 2015
Uffington in Fiction and Fact, in Uffington, May 2015
Oxfordshire in the First World War, in Woodstock, November 2014
Anglo-Saxon Oxfordshire, in Wantage, May 2014
The Romans in Oxfordshire, in Charlbury, November 2013
Water Power in Oxfordshire and Berkshire, held in conjunction with the Berkshire Local History Association (BLHA), at Mapledurham Mill and House, May 2013 (photo above)
Looking After the Poor: Crisis and Reform, and Did the Workhouse Work?, in Abingdon, November 2012
William Morris (Lord Nuffield) and the Development of the Car Industry in Oxfordshire, in Long Hanborough, April 2012
The Civil War in Oxfordshire, in Tadmarton and at Broughton Castle, November 2011
Garden History from the Tudors to the Victorians, in Middle Barton, April 2011
Celebrating 150 years of the Great Western Railway, in Didcot, September 2010
If you have ideas for study days – themes, venues or speakers – we would like to hear from you. Please contact: studydays@olha.org.uk
Back to the main events page.